The very best in restorations for happy patients and a better bottom line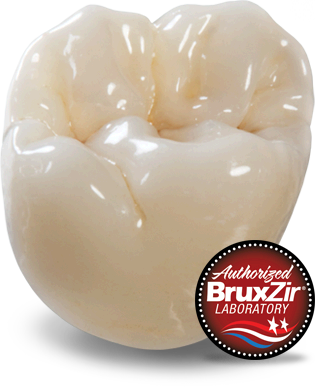 Our products include:
BruxZir® Precision Milled Restorations are milled out of a solid piece of zirconia utilizing a 5-axis milling machine. 1200MPA strength and virtually fracture-free, they're also consistent in shade and accuracy. Providing a stronger and more durable cementable solution, BruxZir® restorations can be used in almost any clinical situation and are an esthetic alternative to cast gold and metal occlusal PFMs.
BruxZir® Anterior Restorations have all the benefits of BruxZir® with added translucency, making it an ideal restoration for the anterior region. The newest evolution in the BruxZir® zirconia product line, BruxZir® Anterior Milling Blanks are uniquely formulated to satisfy the functional and esthetic requirements of anterior and premolar restorations.
Porcelain fused to Metal Restorations are a traditional option for simple to complex restorations. Our PFMs utilize CAD/CAM technology for more precision. Copings and frameworks are designed and milled via CAD/CAM, resulting in accurate fit and optimal marginal integrity. You'll get impressive results and better aesthetics.
IPS e.max® are restorations from a lithium disilicate that combines beauty with high performance in impressive ways. They're comprised of materials that demonstrate exceptional life-like esthetics along with fracture-resilient toughness. The decision to use IPS e.max® unlocks unlimited opportunities to provide the outcomes patients deserve.
IPS Empress® is a Lucite-based ceramic that reflects light similar to that of natural enamel and blends effortlessly with the surrounding natural enamel. It's a great choice for veneer cases that have high aesthetic demands. They provide a lasting life-like appearance and a high-quality standard. Since the introduction of IPS Empress® CAD, the popular all-ceramic material may now additionally be processed in a modern fashion using the CAD/CAM technology.
Full Gold Crown. Gold crowns are tried and true. We incorporate CAD/CAM technology to deliver precise fit and marginal integrity.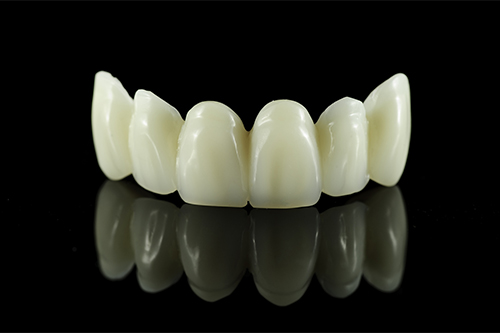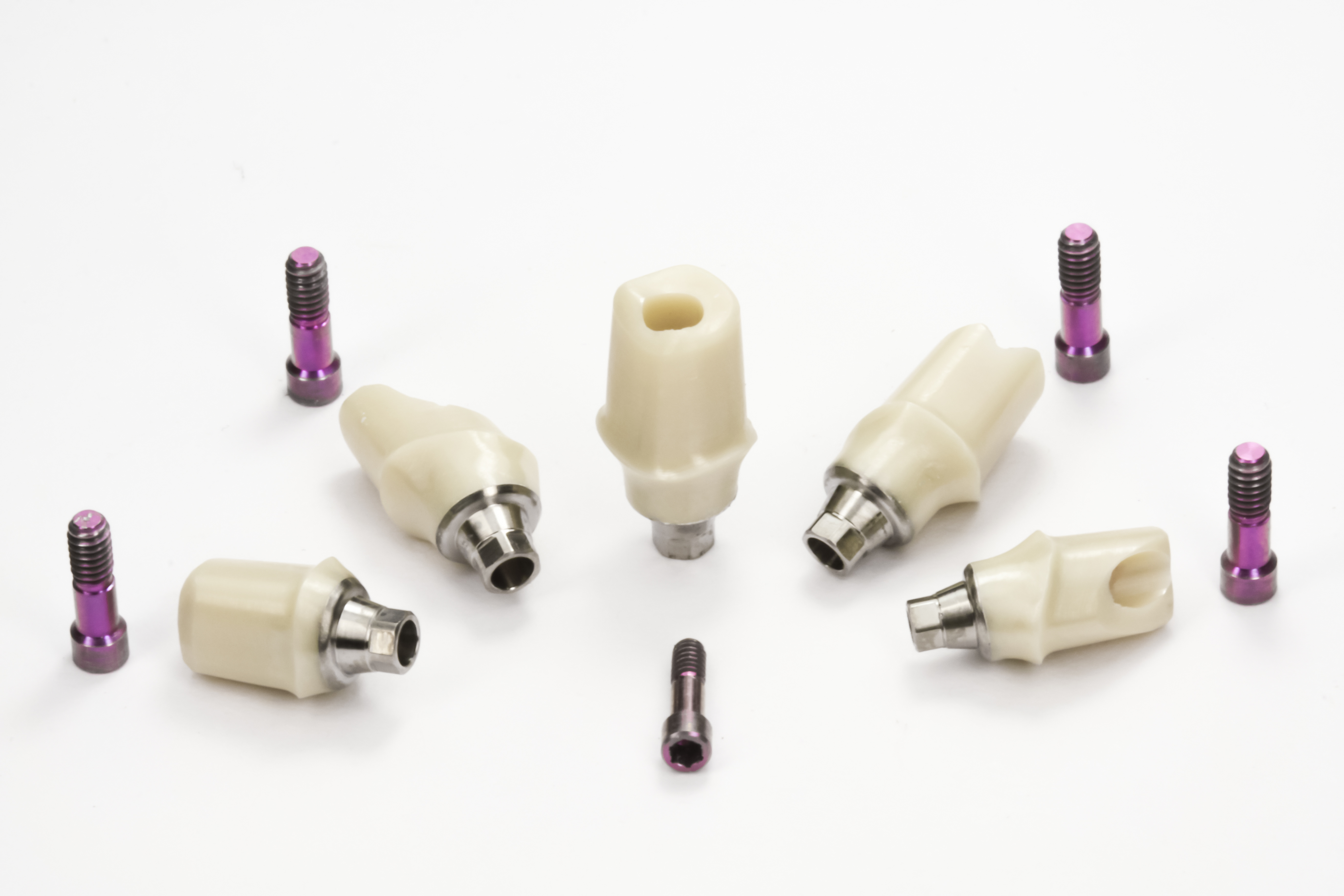 Custom Abutments. Available in hybrid (titanium/zirconia) or full titanium. They're designed with patient specific gingival contours and emergence profiles for perfect fits.
Screw-Retained Crowns have been proven to predictably provide long-term marginal bone maintenance and aesthetic results.